I have just about recovered from monday.
Sunday night nobi coliced, which we usally see off ourselves with homeopathy, but after 40 min of not much improvement we called the vet, i thought he was really gonna die at one point, he was on his back with his legs in the air

,,we had to pull him back up with ropes,,nt easy. Then 2 min later he passed whatever was bothering him and all was fine

,,, then the vet turned up an nobi was stuffing his face like nothing had happend lol
Monday morning,,,got up at 6.30 (was up till 12.30 the sunday night checking that nobi was still ok)
Fed and mucked out as many as i could till 11.30 and then i passed my job over to greg who was covering for me that day,,,and i got ready and went to meet freinds at the pub,,,21 people in total went!

,,we sat around outside the stadium for a while drinking lots more,,,was really very drunk when we got in there at about 6ish (drinking from 1.30!)
Watched the manics, who were AMAZING, we were quite close to the front (me and 2 lads as we had lost everyone else) and then there was a gap between bands,,so the bottle fights started,worst ones i have ever been in,,,people bleeding all around me! i got a nice bruise on my cheek and a bump on my head (the bump was from a play fight in the mini bus though!)
Then the foos came on and i really thought i was going to die, not from excitment or shock, just from 1000's of manchester dickheads, it was the worst mosh pit ever (and my freind who goes to major metal gigs said it was the worse he had been in), we managed to stay for 3 songs with me clinging on to them for dear life!, then we had to get out,,which was easier said than done. Drink break then back into the crowd,,,but nearer the back so we could just watch and enjoy it,,sat on my mates shoulder during everlong (brave lad! must of hurt a lot) and took a photo of dave,,
Was a really good gig,, and a welcome half day off
we got told off,,,,as usual
manics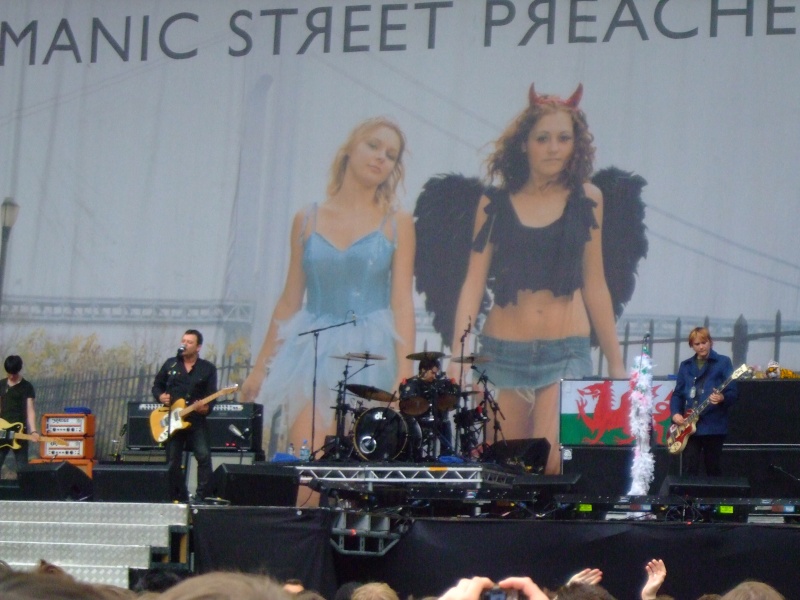 lovely dave and taylor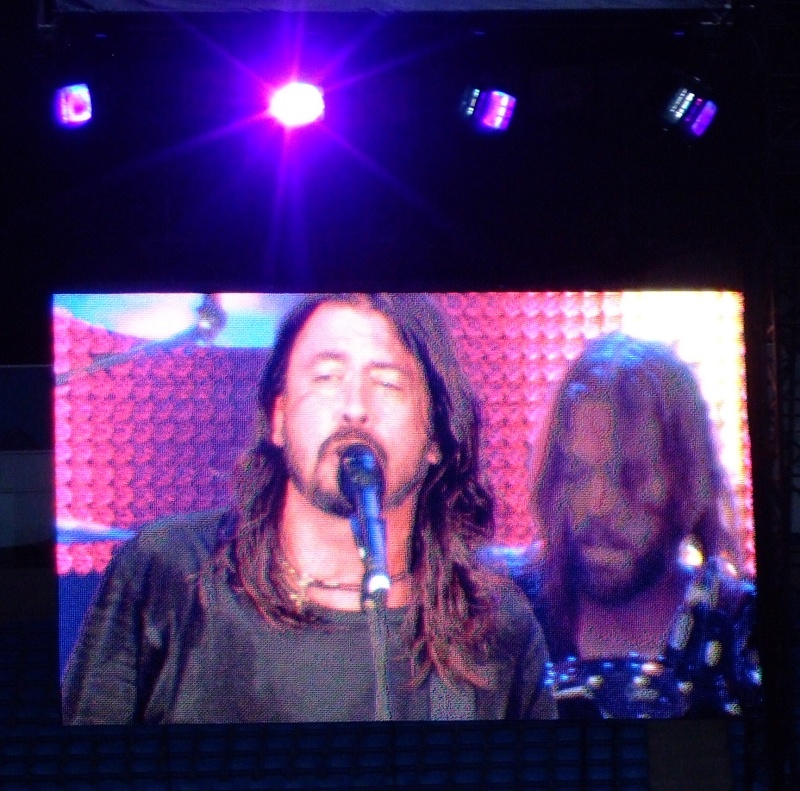 taken from my mates shoulders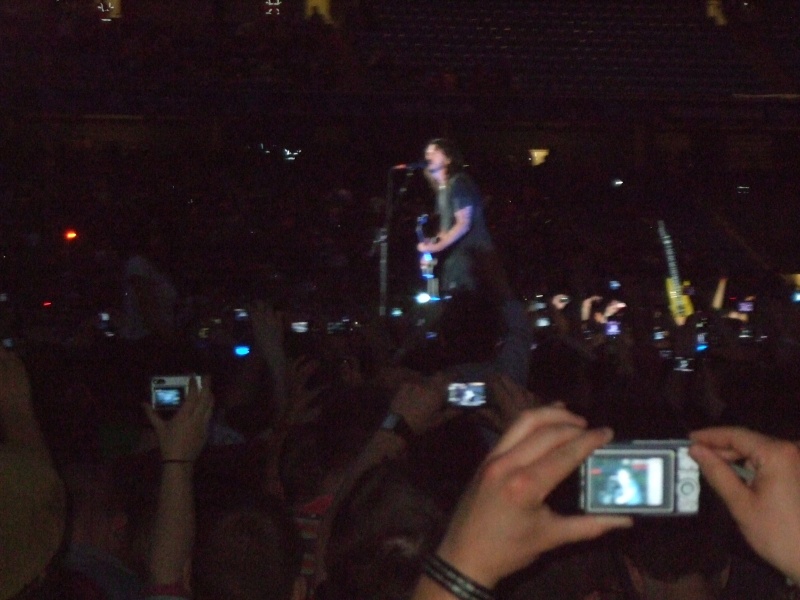 Band
taylor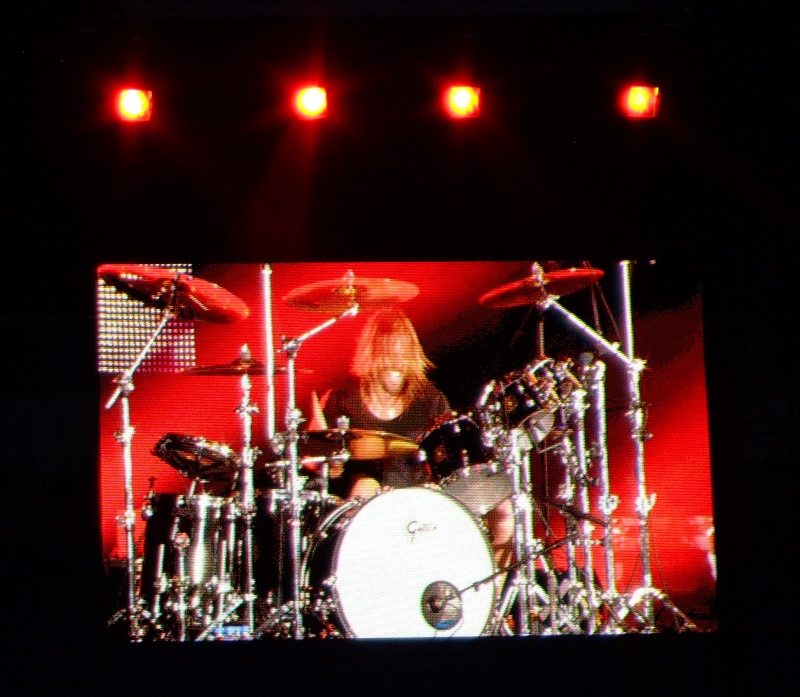 I worked kai today, and took some photos whilst lunging him (not easy!!) the second time he has been worked this year, he has just turned 3